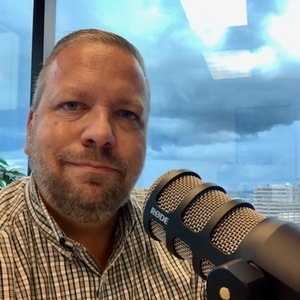 Duane A. Daiker
Host of Issues on Appeal
Duane Daiker is a board certified appellate lawyer, and heads up the appellate practice group at Shumaker, Loop & Kendrick, LLP.
Duane's passion is representing clients in the state and federal appellate courts. He regularly appears in all of Florida's appellate courts, including the Florida Supreme Court. Duane is known for his clear and efficient writing style that cuts to the heart of complex legal issues. He knows that appellate judges don't want to read a 50-page brief, so he cuts ruthlessly to the point—with proven results.
While Duane represents the clients of Shumaker, Loop & Kendrick, LLP law firm in appeals, he also partners with trial lawyers outside the firm for appellate representation, or for technical assistance with appeals. Duane has the flexibility to negotiate contingent fees or fixed appellate fees in appropriate cases, and is always focused on providing cost-effective service.
Duane has been actively involved in every aspect of the appellate community. He is a member of the Executive Council and a former chair of the Appellate Practice Section of The Florida Bar, a 1,700-member organization comprised of lawyers and judges devoted to promoting excellence in appellate practice. He served on the Appellate Court Rules Committee from 2012-2018, and is currently a member of the Appellate Practice Certification Standing Committee. As a result of his leadership and involvement, Duane is well-known to lawyers and judges in every appellate district.
Duane started this podcast in March 2019 to help unite and expand Florida's appellate community.
Duane A. Daiker has hosted 66 Episodes.